A very warm welcome to Westfield Primary School. I have been very fortunate to have been able to work with all the Westfield pupils and families since I became Head here in September 2009.
We believe in a community that has a love of learning and a love of life. We aim to foster a sense of PRIDE:
Positivity, Respect, Independence, Diversity, Excellence
We are very proud of our school and I hope our website gives you a good flavour of life here at Westfield.
Please follow the QR code for a virtual tour of our grounds and Reception classes.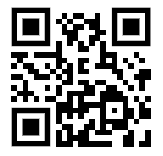 I look forward to meeting you.
Karyn Hing
Headteacher
"Westfield is a harmonious school and the behaviour of pupils seen by the inspection team was nothing less than exemplary."

""The pupils feel safe and well looked after by the adults in the school. Their behaviour is outstanding."" Ofsted

""The headteacher and senior teachers are able to reflect accurately on the school's performance and have a clear vision and determination to move the school forwards. All staff are committed to improving this school."" Ofsted