The Queen's 90th Birthday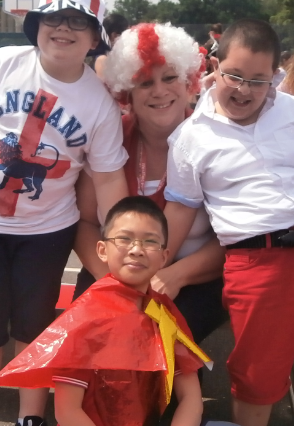 On Friday 10th June we celebrated The Queen's 90th Birthday. The children and staff were able to come into school dressed as famous British characters from past or present such as, authors, actors, literary characters, sports men and women, Kings and Queens or they could wear red, white and blue. At lunch time a "street party" themed lunch was eaten by all the children sitting together at the tables in the playground.
We would like to wish Her Majesty a very Happy Birthday.